De Snoekfabriek T-Shirts!
In addition to BX parts, advice and repairs, we also have various T-shirts in our collection.
The prints on the T-shirts are developed by ourselves and a large part of the T-shirts are printed by hand in-house. We strive to use Organic Cotton T-shirts and keep our stock limited to avoid waste, so the delivery time of a T-shirt may be slightly longer than expected.
The Snoekfabriek logo T-shirts are produced elsewhere and are usually in stock.
If you would like to order just a t-shirt please contact Katinka@desnoekfabriek.com for shipping costs on a small parcel.
Special requests can be carried out by us at an additional cost, please email: Katinka@desnoekfabriek.com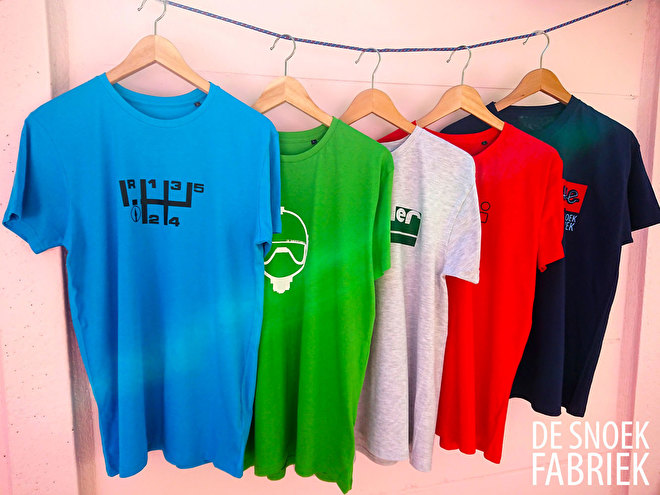 Shopping cart
No items in shopping cart.