The Coronavirus, and what do we do?
The Corona virus is spreading rapidly and like many of you we are concerned about this too; it is now clear that the virus can no longer be "contained" and that it will not disappear. It is important now that we all use common sense and together ensure that the virus spreads as slowly as possible so that our hospitals can continue to provide the correct care.
For the time being, not much will change for De Snoekfabriek;
We have a nice stock of parts and the webshop will continue to run as you have come to expect from us, so in principle nothing will change.
The workshop activities will also continue as usual, usually I work alone and then the chance that I infect someone with something or vice versa is 0. We will keep to the current guidelines and we will not shake hands and keep an appropriate distance when you bring or pick up a car or parts. When you have symptoms; stay at home.
What and why this message?
As a number of my customers already know, I also work in healthcare alongside De Snoekfabriek, where the virus is already having a major impact. In brief; Many vulnerable people live at the institution where I work and appropriate measures have already been taken there in the past week. The institution has "locked up" as a precaution.
For the time being there is not much going on, but in the event of an emergency I may have to come back to replace sick colleagues and postpone activities of De Snoekfabriek. For you this can mean, for example, that an order is slightly delayed.
Most fairs until the end of April have now been canceled, we have decided to skip CitroExpo as well.
Welcome to De Snoekfabriek / BXfix!
Your online store for Citroën BX parts.
After our introduction at the ICCCR 2016 we are now working on our webstore, a complete English version will be available in the future.
At the moment we are mainly offering used and new Citroën BX parts in the shop, our assortiment in the shop wil keep on expanding.
All items are placed on the webshop in the dutch section first, when you change the language to dutch you will see all items available in the shop at the moment, but there is more, lots more...
Looking for something you can not find in our shop?
We have got a large stock of new, used and refurbished parts and a big network of suppliers for new parts (all models);
Please mail us when you are searching for parts you can`t find on our website;
info@desnoekfabriek.com
You can also contact us by phone or via Whatsapp on 0031619906749 or add us on Telegram; @Pascalvm / +31619906749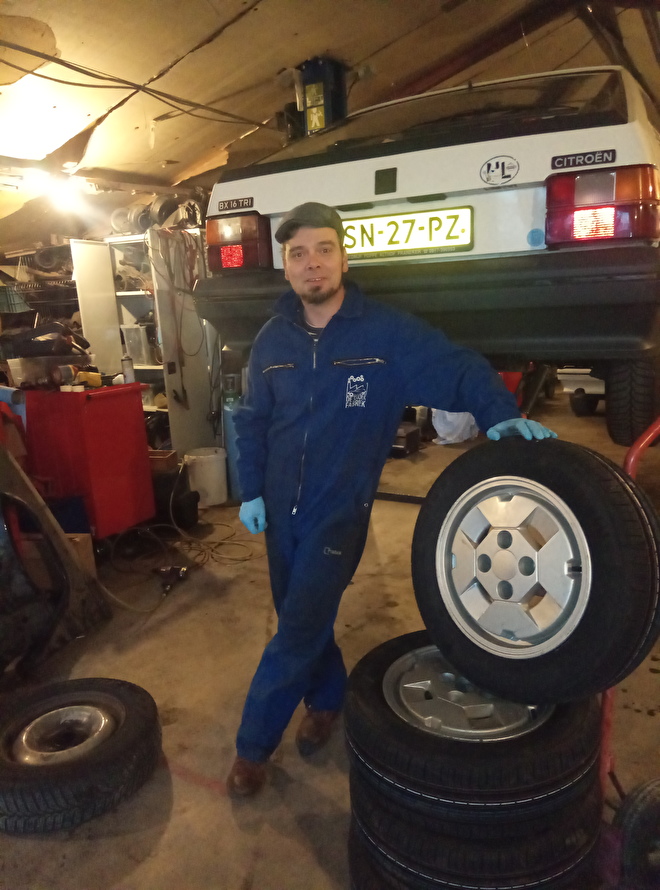 Shopping cart
No items in shopping cart.